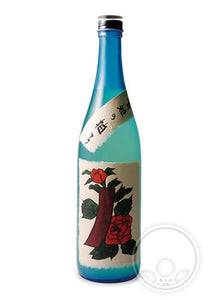 Made by infusing Yuzu juice in Sake and brewers alcohol

ABV: 8%, 720ml
Sour 3 / 5
Heavy 2 / 5
Aotan No Yuzushu blends the citrus flavour of yuzu with Shochu made from traditional Sake.
Manufactured in Nara prefecture by Yagi Sake Brewers, who focus on producing high-quality Sake using the ancient "Bodaimoto" technique which gives it a unique flavour.
The design for this exclusive series is based on traditional Hanafuda ("flower card") Japanese playing cards. The Yuzushu label features a blue poetry ribbon card with peonies, chrysanthemums and autumn leaves.
Drink: as an aperitif, on the rocks, with soda water